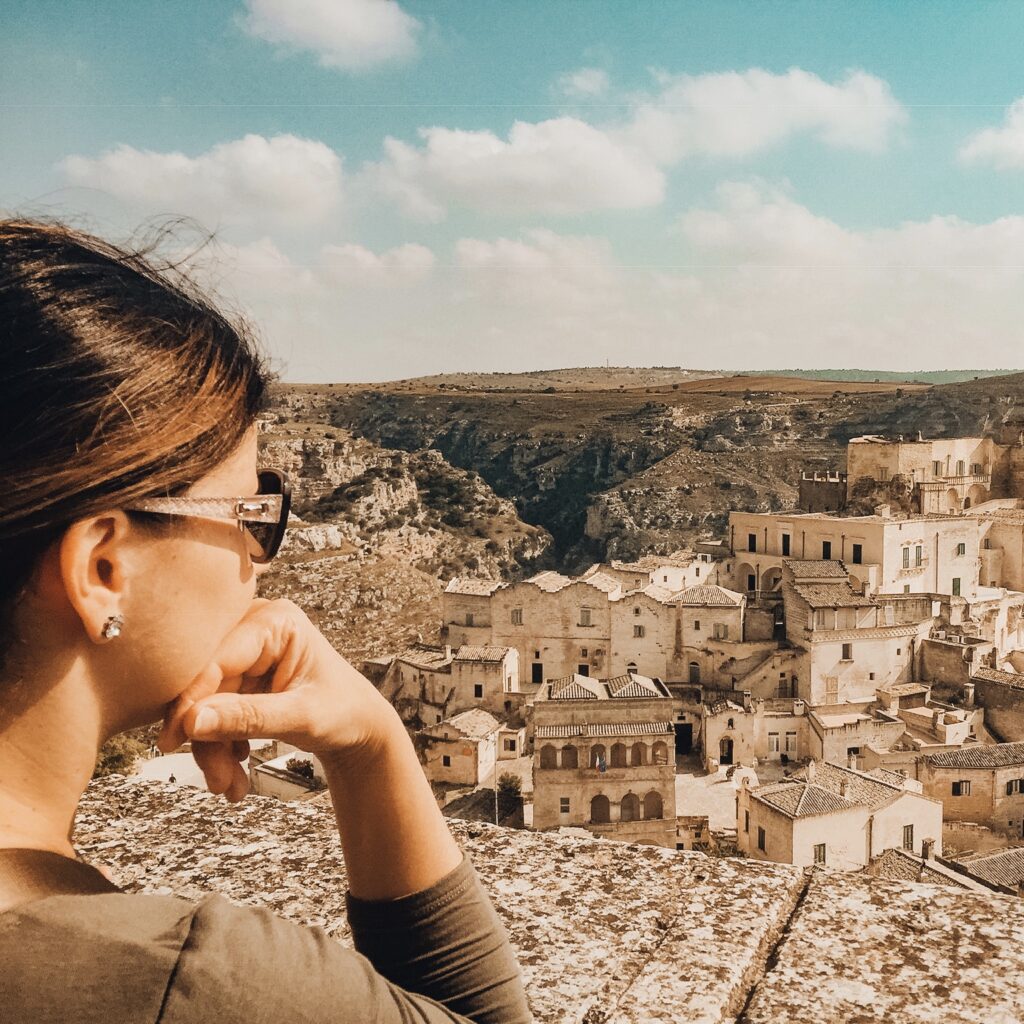 Hello there!
I'm Amy…. Welcome to Away to Italy! I'm so glad you're here!
If you're a seeker of authentic connections, paths less taken, and desire to return to Italy as a friend rather than a tourist, you've found your haven.
Crafting the perfect Italian adventure, whether it's your second, fifth, or twentieth visit, can be a challenging task.
Hours spent seeking hidden gems, unique experiences, and the finest places to stay can be overwhelming.
I started this website to be a travel planning companion for your next unforgettable trip to Italy!
It's also a community for those of us who find ourselves irresistibly drawn to the allure of this magical place.
My Italian Story.
My story with Italy is one of heritage, exploration, and a heartfelt connection.
I was born in the United States with Italian roots coursing through my veins.
My maternal great-grandparents were born in the region of Abruzzo, Italy.
In 1905 they boarded a ship in Naples that would bring them to the United States.
Over the years to come they worked incredibly hard to create a beautiful life for themselves and their 8 children. 
As a young child, I was always drawn to the beauty of the Italian culture and traditions. I'd spend hours with my Italian grandmother who wove an atmosphere of love and connection through the meals she carefully prepared for me and stories she would share about her youth.
I've recently embarked on a personal quest to obtain Italian citizenship and an Italian passport. A journey that only deepens my bond with this extraordinary country.
My husband, Alfredo, was born in Genoa, Italy, and is now an American citizen.
He joins me on this lifelong quest to discover all the magic that his homeland has to offer.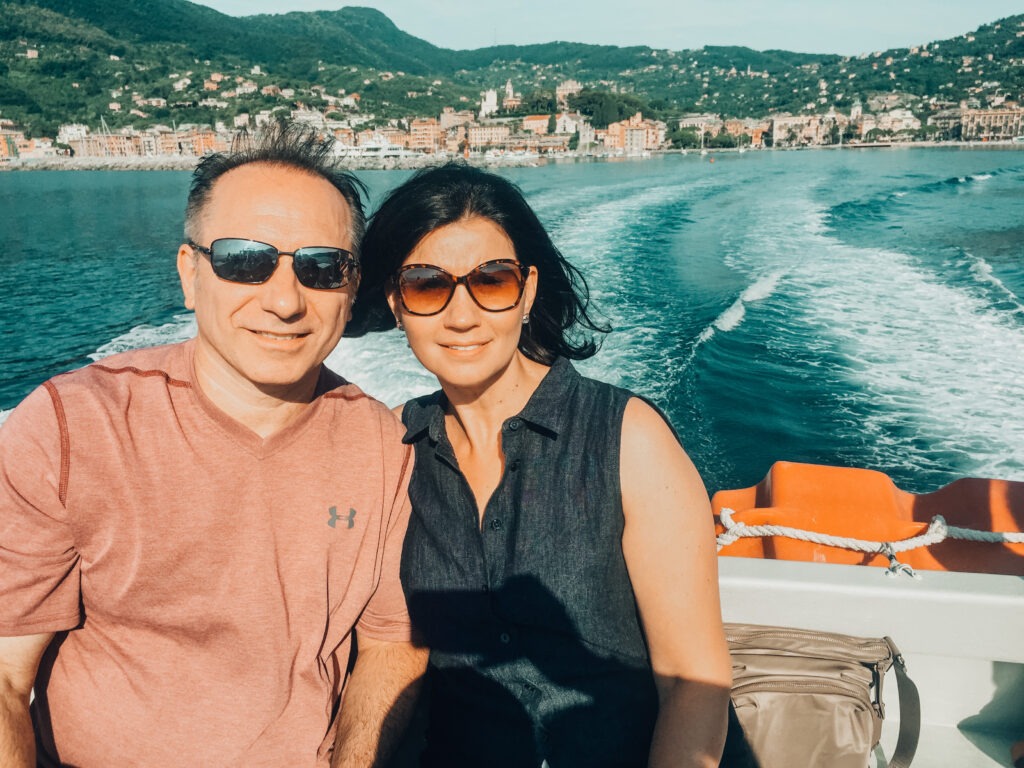 As a college student, my first encounter with Italy was a transformative experience.
I immersed myself in the Marche region in the enchanting town of Urbino during a summer of study.
Later, the streets of Rome became my classroom during a semester abroad.
These adventures ignited a fire within me, setting the stage for my enduring relationship with this captivating land–a place that I've returned to over and over again.
Today, my husband and I are fortunate to call Lucca, Italy our second home, a place where the rich tapestry of Italian life unfolds before us.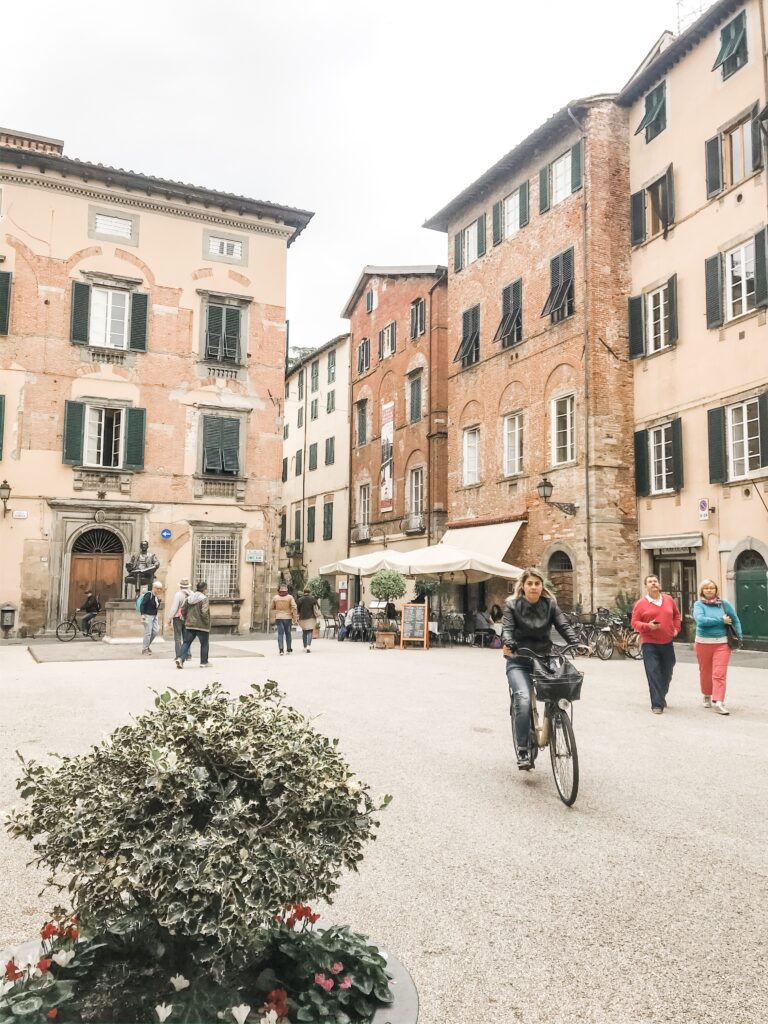 The Italian way of life speaks to me in profound ways. The Italians possess a remarkable ability to savor life's simplest pleasures.
Their lifestyle is a rhythm that resonates with me, an approach that invites us to slow down, appreciate, and revel in the beauty of every moment.
But what truly drives me is the desire to share what I've learned over the years.
I distill my passion and experience into a treasure trove of travel tips, insider insights, and recommendations, all tailored to those who share a love for returning to Italy and yearn for immersive, authentic journeys.
So, whether you're dreaming of your next Italian sojourn or planning to make this enchanting country a frequent retreat or a second home, know that you've found a kindred spirit and a wealth of knowledge here.
Let's embark on this journey together, crafting experiences in Italy that resonate, inspire, and linger in our hearts forever.
With a suitcase full of dreams and a love for all things Italian,
🌻 Amy