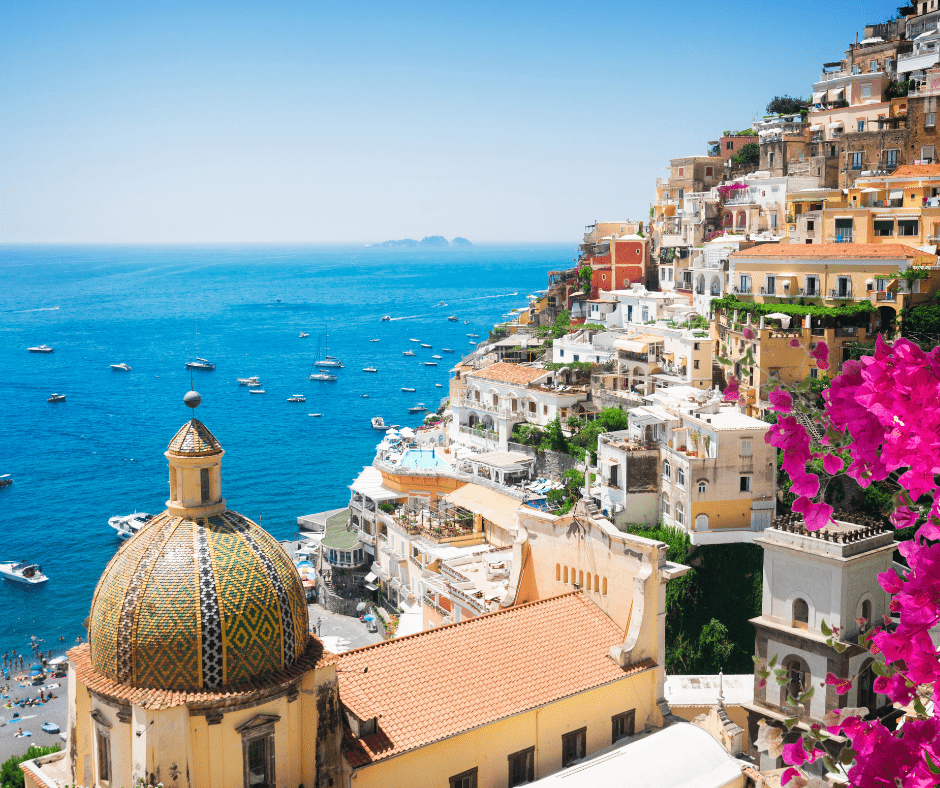 Planning a trip to Italy is an exciting process, filled with dreams of breathtaking landscapes, mouthwatering cuisine, and historical wonders.
Yet, deciding when is the right time of year to visit Italy can be a confusing process and significantly impact your experience.
Italy is a country of rich diversity, offering something special in every season.
To help you decide the best time for your Italian adventure, I've broken down the pros and cons of each season.
Summer
Summer is a popular time to visit Italy, as the weather is warm and sunny, making it ideal for outdoor activities such as exploring ancient ruins, hiking through the Tuscan countryside, or relaxing on the beaches of the Amalfi Coast.
However, it's also the peak tourist season, so you can expect larger crowds and higher prices.
Pros:
Warm, sunny weather ideal for outdoor activities
Lively atmosphere and numerous events
Abundant fresh produce and vibrant markets
Cons:
Peak tourist season, leading to higher prices and larger crowds
Some attractions and services may have reduced hours or closures in the month of August since that is the month when the Italians take their summer vacations
Potential for heat waves and humidity
Spring and Fall
If you're looking for a more relaxed and affordable experience, consider visiting during the shoulder seasons or off-seasons of Spring and Fall.
Visiting at this time offers pleasant weather and smaller crowds, making them ideal times to visit Italy for a more authentic and affordable experience.
The spring brings a vibrant burst of color as flowers bloom, while the fall showcases the stunning beauty of changing leaves.
Both seasons offer a variety of festivals and cultural events, showcasing the rich traditions of Italy.
Pros:
Pleasant weather with fewer crowds and lower prices
Beautiful scenery as flowers bloom and leaves change color
Numerous festivals and cultural events, especially during the fall harvest times
Cons:
Some attractions may have shorter opening hours or closures
Chance of rain, especially in the fall
Winter
Winter is the off-season in Italy, offering the lowest prices and smallest crowds.
If you don't mind the colder weather, it can be a great time to visit for a more peaceful and affordable experience.
The holiday season is especially magical, with festive decorations and lively markets.
Additionally, the Alps provide opportunities for skiing, snowboarding, and other winter sports.
Pros:
Fewer crowds and lower prices
Festive atmosphere during the holiday season
Opportunities for winter sports in the Alps
Cons:
Colder weather with more precipitation and shorter daylight hours
Some attractions and services may have reduced hours or closures
Choosing the Right Season for You
Ultimately, the best time to visit Italy depends on your personal preferences and travel style.
If you prioritize warm weather and outdoor activities, summer is a great option.
If you prefer fewer crowds and lower prices, spring, fall, or winter may be more suitable.
And if you're interested in winter sports, the Alps offer a unique and exciting experience.
No matter when you choose to visit Italy, you're sure to have an unforgettable experience. This incredible country has something to offer everyone, from history buffs to art enthusiasts, foodies to adventurers.
So, start planning your trip and discover the magic of Italy for yourself! I invite you to download my Authentic Italy Itinerary Planning Guide for other steps you need to curate the perfect escape to Italy.