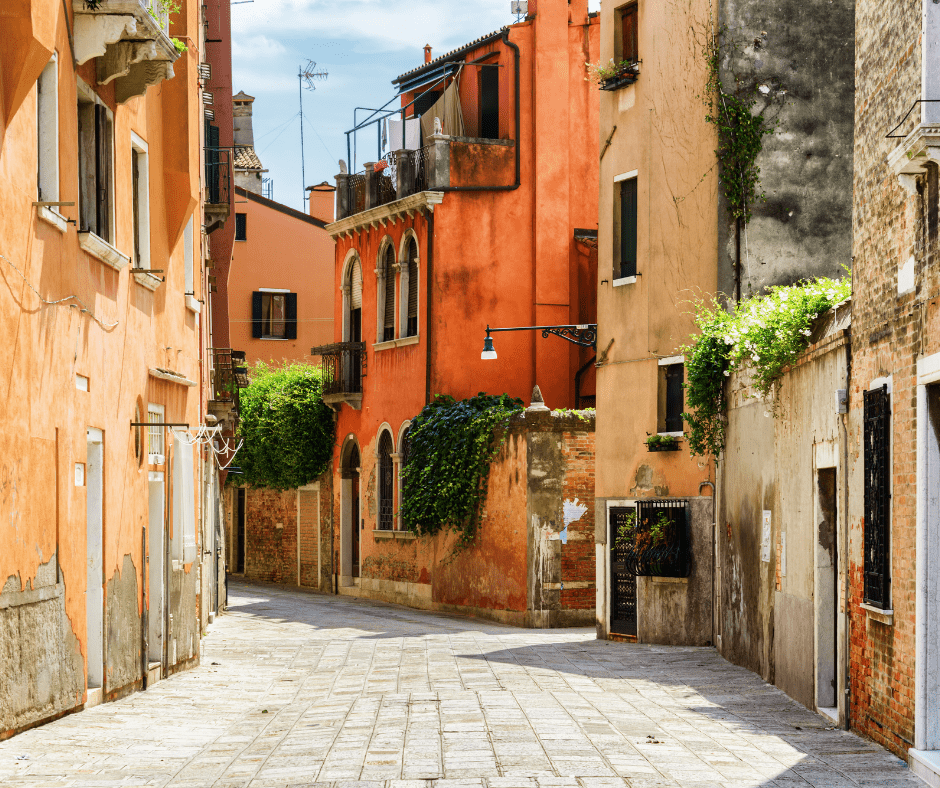 "It seemed like a magical city, floating on the lagoon as if conjured by an enchanter's wand."

-kathe forsyth
When you think of Venice, what comes to mind?
Gondola rides along the Grand Canal, the majestic St. Mark's Square, and the iconic Rialto Bridge bustling with tourists, right?
While these are undoubtedly some of Venice's most famous landmarks, there's a side to the city that often goes unnoticed by the crowds. Welcome to the lesser-known neighborhoods of Venice: Cannaregio, Dorsoduro, and Giudecca.
These charming districts offer a unique perspective on the city, with quieter canals, local architecture, and an authenticity that's often overshadowed by the well-trodden paths of the tourist hubs.
Cannaregio: A Quiet Escape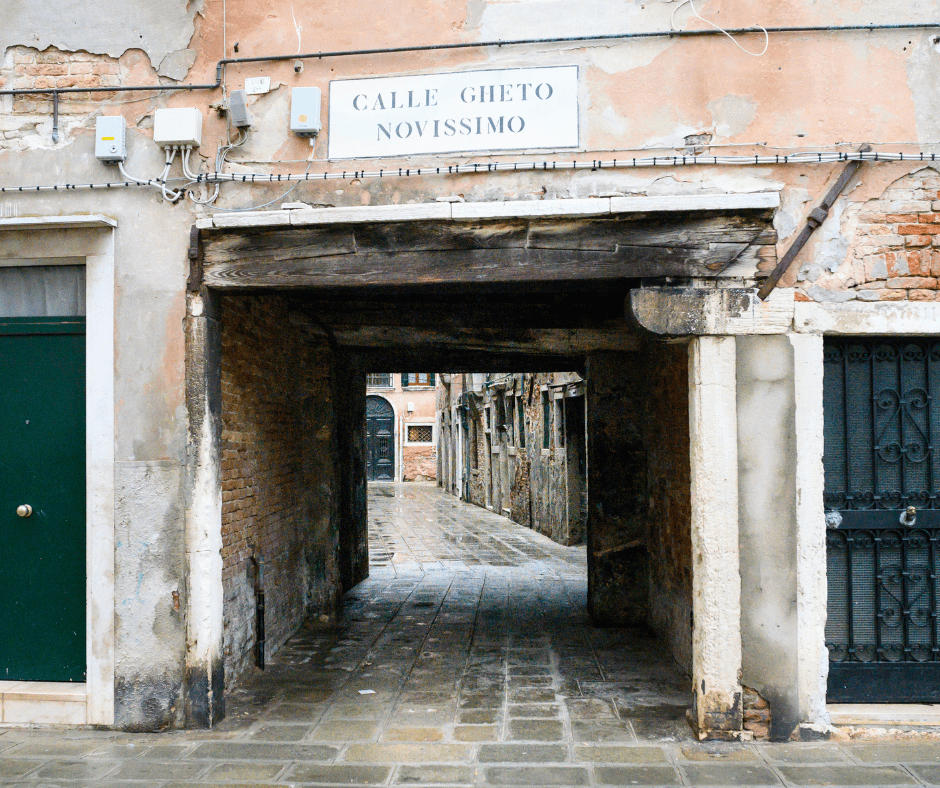 Tucked away from the hustle and bustle, Cannaregio is one of the largest and least touristy neighborhoods in Venice. This district exudes a sense of tranquility that's hard to find in the more popular areas. As you wander through its narrow streets and alleys, you'll be captivated by the peaceful canals lined with charming houses. Unlike the crowded streets near St. Mark's, Cannaregio offers a chance to experience the local Venetian way of life.
One of the district's highlights is the Jewish Ghetto, an area with a rich history and a unique atmosphere. You can explore the historic synagogues, visit the Jewish Museum, and savor traditional Jewish-Italian cuisine in the local eateries. It's an opportunity to learn about a lesser-known aspect of Venice's past while enjoying the quiet ambiance of Cannaregio.
Suggested Tours of Cannaregio:
Venice: Jewish Ghetto & Cannaregio Area Food Tour: Pasta Wine Gelato and More! Book Now
The Real Hidden Venice. Book Now
Mystery in Venice: Legends and Ghosts of the Cannaregio District. Book Now
Places To Stay:
Cà Bonfadini Historic Experience Book Now
Bright Charming Apartment for Two Book Now
Dorsoduro: Where Art and Serenity Meet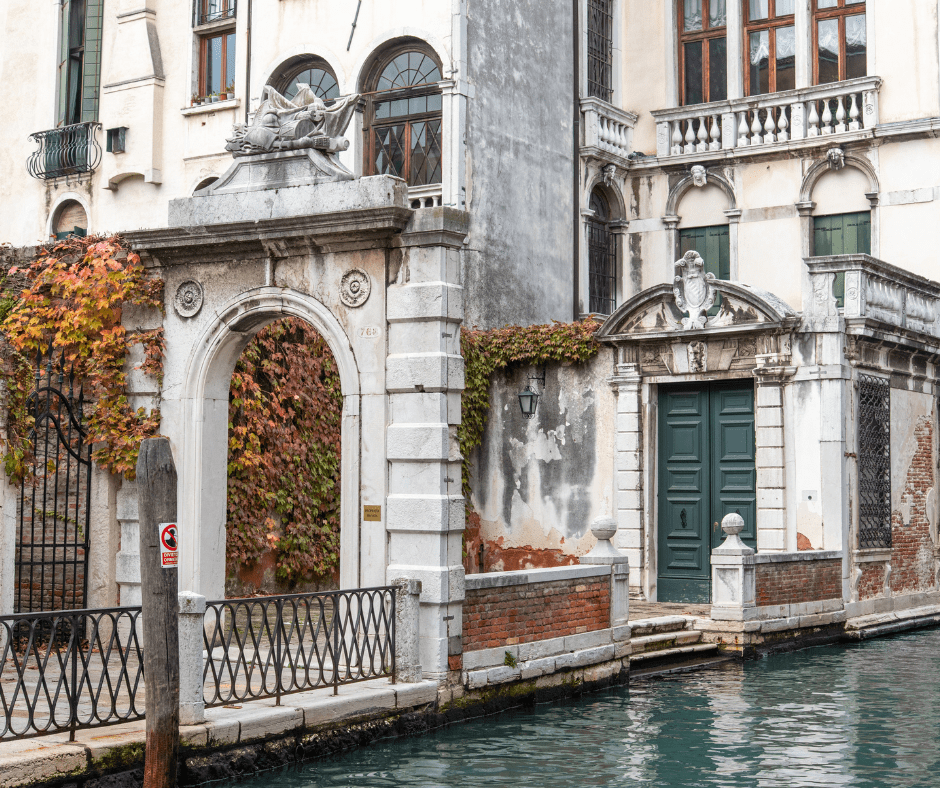 Dorsoduro is a treasure trove for art lovers and those seeking a more laid-back experience. This neighborhood is home to some of Venice's most prestigious art institutions, including the Peggy Guggenheim Collection, showcasing an impressive array of modern art. As you stroll along the picturesque Fondamenta delle Zattere, you'll be treated to breathtaking views of the Giudecca Canal and a glimpse of the island of Giudecca.
What sets Dorsoduro apart is its unique blend of cultural richness and tranquility. The Campo Santa Margherita is a local hangout, bustling with students, families, and residents. It's the perfect spot to grab a coffee and people-watch, immersing yourself in the daily rhythm of Venetian life.
Suggested Tours of Dorsoduro:
Private Venice Canal Cruise: 2-Hour Grand Canal and Secret Canals Book Now
A Venetian Evening – Wine Tasting & Tapas Tour Book Now
Giudecca: A Local's Haven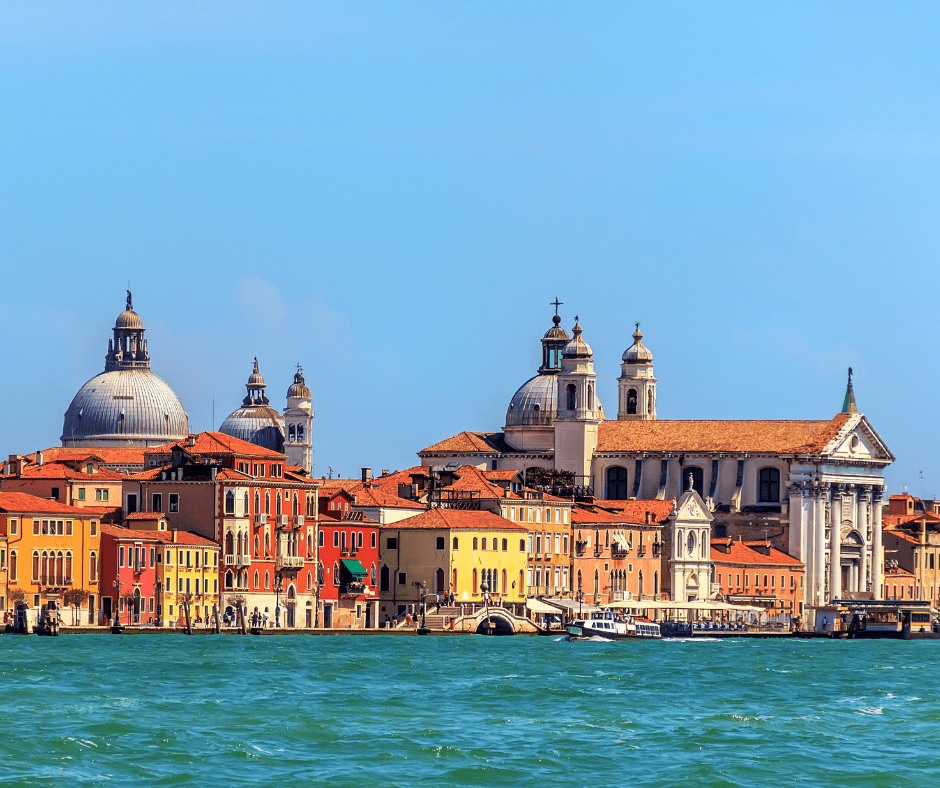 Separated from the main islands by the Giudecca Canal, this island neighborhood offers a different perspective of Venice. Giudecca has historically been a residential area, and to this day, it retains a strong sense of community. Its charm lies in its calm atmosphere and the opportunity to see how Venetians live away from the tourist crowds.
The Zitelle Church, designed by the renowned Palladio, stands as a testament to Giudecca's architectural significance. Additionally, the Molino Stucky, a former flour mill, has been transformed into a luxury hotel that provides stunning views of the city.
Embracing Authenticity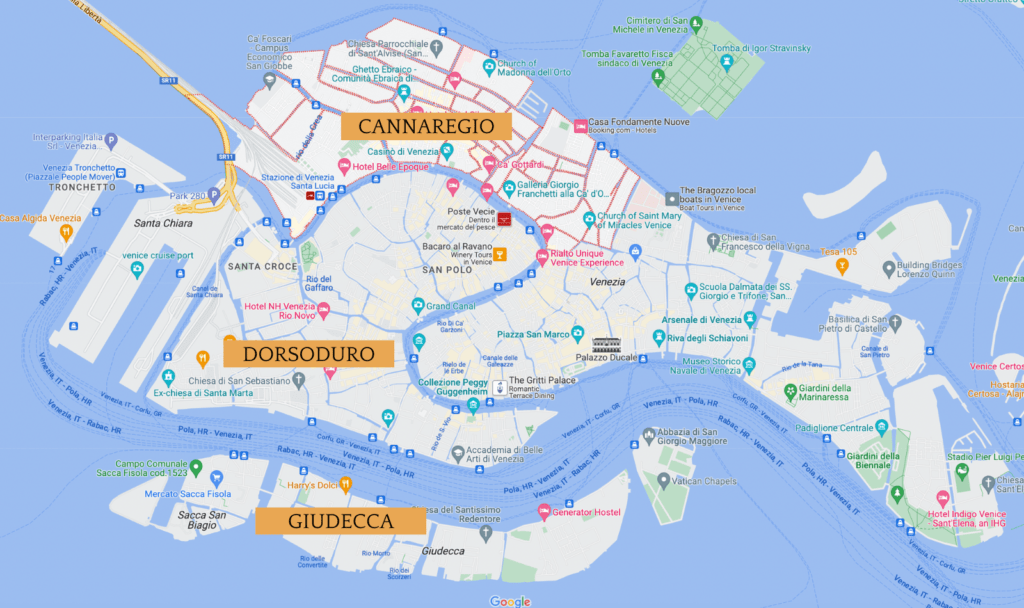 What's common to all of these neighborhoods is the authenticity that pervades their streets. Unlike the more frequented areas where tourism is a dominant industry, Cannaregio, Dorsoduro, and Giudecca offer a glimpse into the everyday lives of Venetians. The local markets, small cafes, and family-run businesses give you a taste of the genuine Venetian lifestyle.
It's the authenticity of these neighborhoods that truly sets them apart. As you walk along the canals, you'll encounter locals going about their daily routines, children playing in the squares, and conversations in the Venetian dialect that resonate with a sense of belonging. The absence of large tour groups and selfie sticks allows you to connect with the heart of the city in a way that the tourist hotspots simply can't replicate.
Venice's lesser-known neighborhoods offer a refreshing escape from the tourist crowds, allowing you to discover the city's true essence. Cannaregio, Dorsoduro, and Giudecca beckon with their quiet canals, local architecture, and a deep sense of authenticity. As you explore these districts, you'll find a side of Venice that's often overlooked, a side that reveals the daily lives and cultural richness of its residents. So, the next time you find yourself in this enchanting city, be sure to venture beyond the well-trodden paths and uncover the hidden treasures that await in its lesser-known neighborhoods.
Wishing you hidden gems and local moments,
Amy